With in-person events and community fundraising being almost impossible since March, digital fundraising has turned into a key source of income for charities.
As social distancing restrictions are reimposed in many areas of the country, we look at some of the digital fundraising activities that charities have planned for the next few weeks in order to keep in touch with supporters and raise money.
Barnardo's Dance Challenge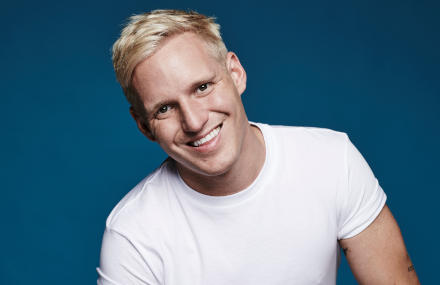 Children's charity Barnardo's is launching a Dance Challenge next week, backed by TV celebrity and Strictly Come Dancing contestant Jamie Laing (pictured above).
Supporters can sign up for free and are asked to dance for 60, 90 or 120 minutes per day for a week between 26 and 30 October, in order to raise £150 for the charity.
Barnardo's will be sharing dance challenges, tutorials and invitations to virtual dance classes throughout the week. Participants can share their dance videos, which will be celebrated on a special "Wall of Fame", and use the hashtag #BarnardosDanceChallenge.
Javed Khan, chief executive of Barnardo's, said: "The last few months have been extremely challenging for many families. On top of everything else, events and celebrations have been cancelled or postponed.
"The Barnardo's Dance Challenge is an opportunity to put your worries aside for a short time every day and have some fun by showing off your dance moves. You'll also be raising vital funds to help Barnardo's continue supporting vulnerable children and young people across the UK."
BHF's MyCycle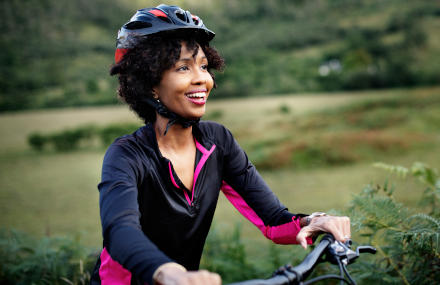 The British Heart Foundation's events portfolio usually includes quite a few mass-participation cycle rides in the summer. The charity is now launching a virtual MyCycle challenge for the winter instead, asking supporters to ride 100, 200 or 300+ miles over 30 days.
According to BHF figures, cycling in the UK has increased by as much as 200% this year, and the charity is encouraging people to get on their bikes both to raise funds and stay fit.
"Signing up for a challenge like MyCycle is a great way to help people stay motivated to keep cycling throughout the winter months and improve their heart health," BHF said.
Supporters who raise at least £150 for the BHF will receive a MyCycle medal.
The Lewis Foundation's Lap of Honour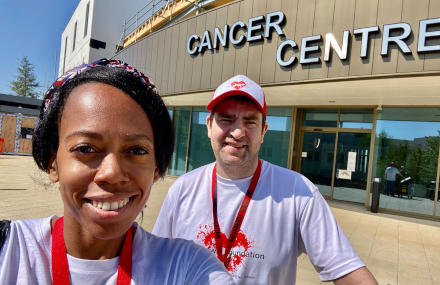 Northamptonshire cancer charity The Lewis Foundation has launched a virtual "Lap of Honour" fundraiser for people to "remember, support and thank people we care about".
Supporters are encouraged to do a lap of any distance, wherever and however they like, and nominate two other people to take part. For example, they can walk, run, skip, jump or bike a lap of their garden, hospital ward, park or town.
The campaign started on 3 October. Participants can complete the challenge until 30 November and follow it on social media with the hashtag #TLFLap.
Lorraine Lewis, who runs the charity with her husband Lee, said: "We had been planning a big celebratory fun run to mark our four-year anniversary before lockdown, but we obviously had to completely rethink the whole thing. When Covid hit fundraising had to be put on hold, and we had to focus entirely on our core services.
"Now that social distancing is continuing, adults are still having to go through cancer treatment alone. Our gifts bring them comfort and help them to feel less alone and afraid during this unsettling time, so it now feels right to revive our fundraising ideas, and instead make them virtual so that all our supporters, volunteers, families and even cancer patients themselves can take part."
Act Your Age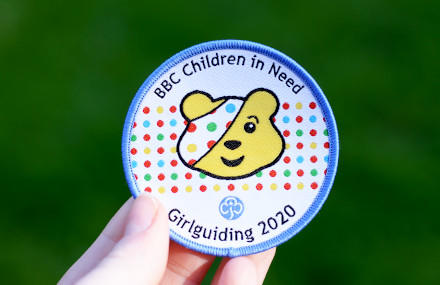 Act Your Age is a collaborative fundraising initiative from BBC Children in Need and Girlguiding.
The two charities have come together asking supporters and members to "take their age and do something good with it". Ideas from Girlguiding include "a six-year-old Rainbow climbing the equivalent number of steps up to Big Ben in six hours", or "an eight-year-old Brownie undertaking eight minutes of sponsored keepy-uppies".
Fifty-year-old journalist and BBC presenter Kate Silverton will be taking part by swimming 50 laps to raise funds.
The two charities have also created a badge for the challenge and will be sharing the money raised equally.
BBC Children In Need's telethon will take place on 13 November. Other fundraising initiatives announced for the event include a virtual race between rubber ducks, and The Rickshaw Challenge, which will see presenter Matt Baker and a team of six young people cycle 332 miles in eight days – the equivalent of the distance between London and Edinburgh.
Child.org's bespoke Christmas parties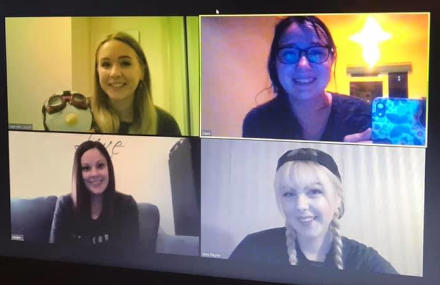 Development charity Child.org, known for its thematic pub quizzes, is launching bespoke online Christmas party packages to replace the usual office Christmas party.
Starting from £20 per person, the package "provides all the little extras to recreate the office party experience online", including a professional host, a quiz, creative challenges, team games, Christmas cocktail recipes, festive Zoom backgrounds and Spotify Christmas playlists.
Proceeds from "Big Fat Christmas" packages will fund Child.org's child health programmes in Kenya and Sierra Leone.
Amanjit Dhillon, projects and partnerships manager at Child.org, said: "Life and work has been tough this year, and there's no doubt we're all in need of some serious festive cheer. Our Big Fat Christmas package provides everything people need to have a night-in to remember with their colleagues and start 2021 off right."
Macmillan's Game Heroes
Finally, Macmillan is once again promoting its Game Heroes fundraiser, a 24-hour gaming marathon that was a big success at the start of the pandemic.
Gamers can sign-up solo or in teams, and choose the day, the game and the challenge. They can decide to stream the marathon on streaming platform Twitch or post about it on social media.
The charity provides a series of fundraising resources, such as frames to include in the stream and banners to share on social media.
Game Heroes players have raised more than £650,000 this year.
Fundraising Magazine
is a practical and inspiring magazine that provides fundraising professionals with the tools to unlock new revenue streams, yield better results from campaigns and boost donor income. Subscribe today to receive 10 issues per year and access to premium fundraising content on civilsociety.co.uk.
Find more information here and subscribe today!
More on