Legacy income increased by 1.8 per cent in the year up to March 2019 according to figures from Legacy Foresight.
But growth has slowed year-on-year since 2013, reflecting the UK economy and house prices.
The income was measured across the consortium of 80 charities that make up 50 per cent of the legacy market. In the year to March 2019 members received a combined total of £1.52bn from legacies.
Growth remains positive, apart from a small fall in the final quarter and the number of bequests has stayed constant at around 54,000.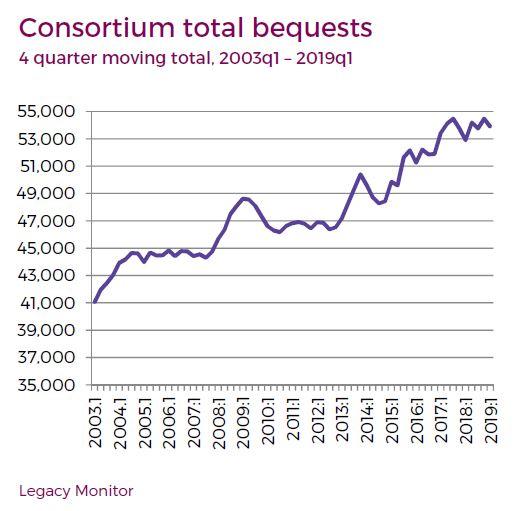 Legacy Foresight predicts that Brexit delays past October will cause legacy incomes to grow by 2 to 3 per cent over the next five years, with less economic growth and rising death rates.
More on