With the Bank of England not having changed its base rate for seven months, interest rates remain low in the UK and such an environment continues to be supportive of asset prices. With Bank of England data indicating that interest rates have fallen from their 1990 peak of 15 per cent, the value of cash flow producing assets – bonds, stocks and property – has soared.
In recent decades UK residential property has been a great investment, even outperforming UK equities since 1990. House prices have risen about 4 per cent per annum for 30 years and investors received another 5 per cent or so in rental yield, according to data from Bloomberg and Ruffer. A 9-10 per cent total return is very nice, and in London the returns have been far greater.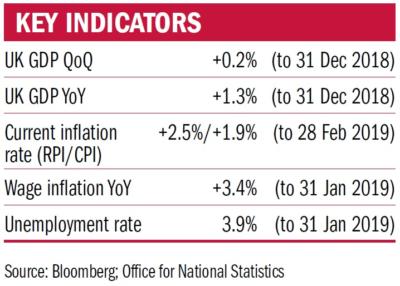 The advantages to investing in property are well known: it's easy to understand, tangible, may have utility depending on its use and has an element of inflation protection. Investors can add value themselves in a way they cannot with a public equity. Most significantly, property investment provides easy access to debt whereas investing in the stock market doesn't. A mortgage with an 80 per cent loan to value ratio will dramatically magnify investment returns. However, the current environment could well be as good as it gets for property investors. We are ten years into an economic cycle. Unemployment is at a 47-year low. Rental growth is strong. Mortgage availability is government supported. Interest rates remain nailed to the floor.
Disadvantages
A generation of rising prices, and indoctrination via TV shows, have convinced the public that property is fail-safe. But there are disadvantages. Property investing is burdened with high and rising transaction costs (stamp duty, legal fees, estate agency etc). The underlying asset can be illiquid and a lack of homogeneity makes it hard to compare prices. Also problematic is the lack of diversification that comes with a large monetary investment in just one or two buildings.
From an investment perspective there is nothing special about property. It is simply a long-duration asset; one which naturally has benefited from decades of declining interest rates. It could be vulnerable should they rise. Property investors need to consider the possibility of an extended period without capital gains as we move into a less favourable economic and political environment.
Duncan MacInnes is an investment director at Ruffer
Ruffer LLP is a limited liability partnership, registered in England with registered number OC305288 authorised and regulated by the Financial Conduct Authority. The information contained in this article does not constitute investment advice or research and should not be used as the basis of any investment decision.
More on