Alun Michael MP told yesterday's meeting of the All-Party Parliamentary Group for Civil Society and Volunteering that there is often a gap between the government's intentions and the outcomes created by its policies.
Addressing the group's meeting on the follow-up to Budget 2012, Michael, who chairs the APPG, said this "frequent disconnect between intention and outcome" often results in dissatisfaction with government policy, such as that expressed by the voluntary sector following this year's Budget.

"The frequency of disconnect between intention and outcome is a major point in government," the Labour MP told the room. "It particularly happens with the movement on from a primary decision, whether it is primary legislation or a Budget decision."

He spoke of his own personal experiences spending months working on a 'mutuality policy' only for it to be ultimately dismissed.
"I did a piece of work, at the request of the Chancellor and then voluntary sector minister, on the potential contribution of mutuality to public policy," he said. "And on the day that we published the report, I was told 'there's nobody here anymore, they've all gone back to their old jobs'. Six months of work around the country on how mutual solutions had worked in a variety of sectors was thrown to the wind, overnight. And that is not an uncommon experience."

Of the Treasury specifically, Michael said: "You are not dealing with an organisation that nowadays has a good institutional memory for things it learns outside the straightforward issues of fiscal and financial controls."

The MP stressed the need for cross-party activity between parliamentarians, so that they can "constantly be looking for ways in which we can embed a better understanding of the sector and the charitable, benevolent values within what government does". The challenge, he said, is working on the practicalities.
Speakers from the sector

Michael delivered his remarks following three impassioned speeches from voluntary sector representatives: Caron Bradshaw, CEO of CFG; Simon Bass, Action for Children's executive director of finance; and Professor Cathy Pharoah of Cass Business School's Centre for Charitable Giving and Philanthropy Research.

Bradshaw raised three main points of concern: what the Budget means for charities - "They are the glue that holds communities together – it's surprising that they didn't feature more heavily in the last Budget"; the need for a better operating environment for charities, which would include making it easier for them to share resources and addressing tax burdens such as the giving cap and the zero rate on listed buildings - "Not to make life easier for charities per se, but to help benefit their beneficiaries"; and finally the "pensions time bomb", which she said has left many charities in a "damned if they do, damned if they don't" trap where they cannot afford to either stay or leave their multi-employer schemes.

Bass said that professional procurement functions within local authorit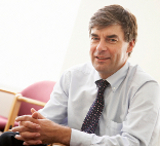 ies would benefit from a "more imaginative approach" than simply putting contracts out to tender so to better benefit the recipients of charity work.

Pharoah said that the cap on tax relief "came as a massive shock, and should be to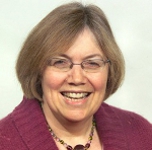 tally withdrawn" rather simply exempt charitable donations. She spoke of her dismay that it had been delivered in the Budget with no warning or consultation and at how "poorly thought through" it is, and expressed little doubt that it would be active in reducing giving. "The government has to now work with the sector to decide on a policy that is fit and proper," she told the room.
Chair's concluding remarks
In closing, Michael reiterated the speakers' shared viewpoint that the most important group in this issue is the service users and beneficiaries of charitable work. "The whole question of improving the financial arrangement environment isn't
about serving these charities, but serving those who you exist to help," he said.

He also emphasised his suspicion that the ramifications of this year's Budget on the voluntary sector are very much "in the unintentional box, rather than the intentional".
More on