Looking back at the year that was, Fundraising asked top bloggers in the sector to describe their favourite campaigns of 2013. Lisa Clavering makes the case Cancer Research UK's Dryathlon.
I'll hold my hands up: when I first heard about Dryathlon, I thought it was a bit ridiculous. Cancer Research UK called upon people to quit drinking in January, to donate the money they would have spent on alcohol, and to fundraise from their friends and family. I thought it would never work; that people wouldn't pay money and raise sponsorship to stop drinking – least of all in the month after Christmas when half of them would be detoxing anyway!
I was, however, quite delighted to be proven wrong. In all, 35,000 participants raised in excess of £4.2m, and a significant proportion of participants were the woefully under-reached young male demographic to boot. Ca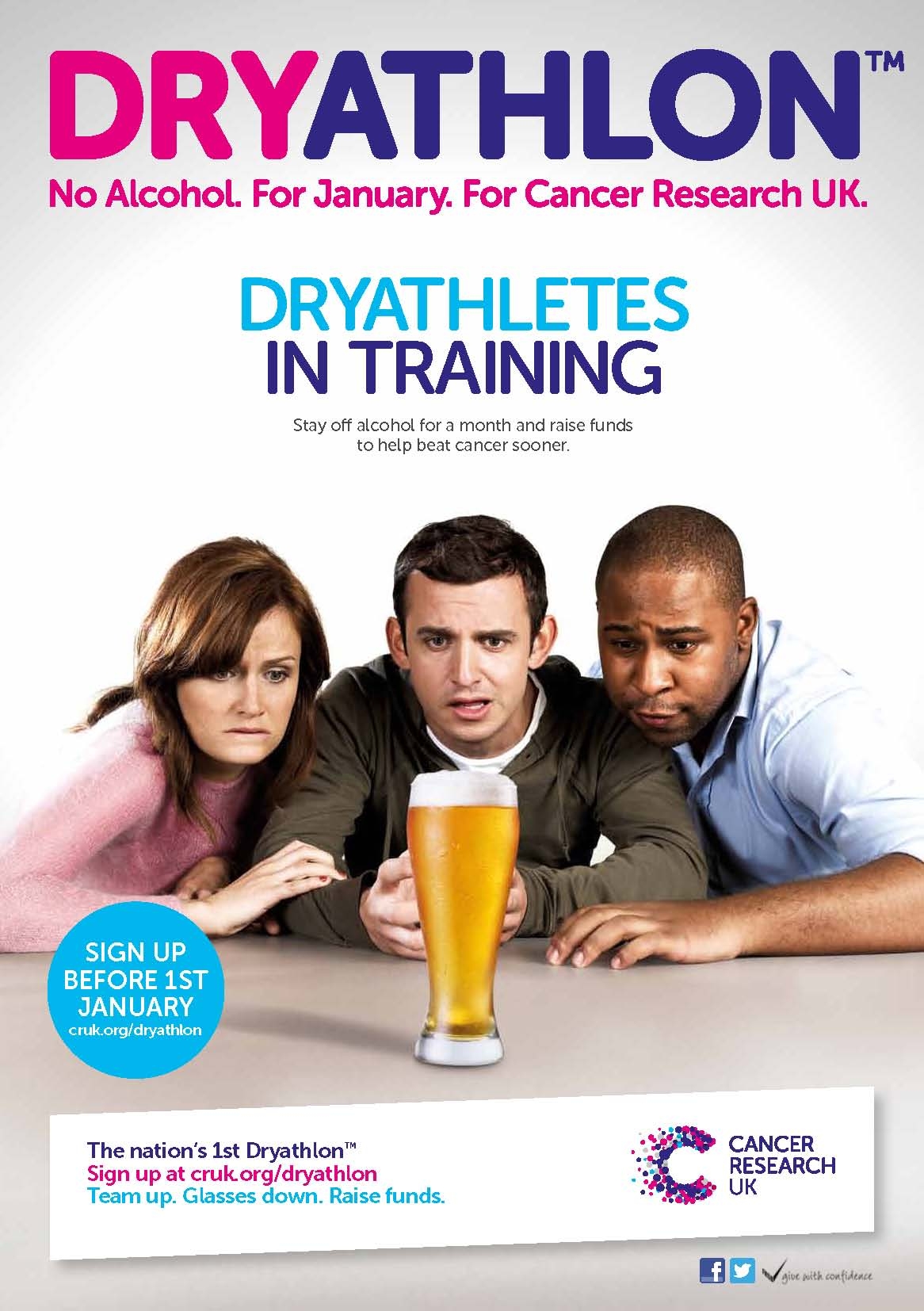 ncer Research UK, I take my hat off to you.
As with many of the great fundraising ideas, its genius lies in its simplicity. By running the campaign in January, a traditional time of self-improvement, it capitalises on the kind of behaviour people are already keen to exhibit in that moment. It utilises social reinforcement behaviours, pitching teams and individuals against each other on leaderboards, festooning them with virtual badges and trophies – using gamification principles in a way that makes sense and feels intrinsic. And the communications around the campaign feels young and natural. CRUK aren't hung up on brand, delivering human and personal content. In particular, the content delivered through Facebook and Twitter is fun and encouraging and relevant to its audience. Participants are celebrated and lauded, new materials for fundraising are shared, and stories of real-life cancer survivors help keep up motivation.
While the inaugural Dryathlon finished at the end of January 2013, they've done a great job of keeping their 'Dryathletes' updated throughout the year, with stories of past participants, updates on money raised, and calls to share their experiences and stories. These supporters haven't been forgotten about. They are now part of the CRUK family, and as a result I'd wager many will participate again. I'll be watching keenly to see how 2014's campaign goes. Heck, I might even join in!
Lisa Clavering is supporter retention manager at Breakthrough Breast Cancer. She blogs at fledglingfundraiser. wordpress.com
Other bloggers' favourite campaigns were:

Bristol Children's Hospital's Gromit Unleashed by Lucy Calidcott
British Red Cross legacy campaign by Stephen George
Friends of the Earth's Bee Cause by Craig Linton
World Cancer Research Fund annual campaign by Mark Phillips
More on