The Centre For Ageing Better has published a free guide to help charities recruit a more diverse pool of older volunteers, warning that if the sector does not adapt the number of volunteers could fall.
Age-friendly and inclusive volunteering has been published this week as part of Volunteers' Week. It offers help to organisations so they can avoid missing out on the talents of people in later life and gives examples and recommendations to recruit and retain older volunteers.
The guide provides six principles, which include offering more flexibility, giving opportunities for volunteers to meet and spend time with others and making use of volunteers' individual strengths.
Huge contribution of older volunteers
Rachel Monaghan, programme manager at the Centre for Ageing Better, said: "Volunteering isn't just crucial for sustaining the activities of many organisations, it's also a really important way for people to stay in touch with the people around them and to keep doing the things they love in later life.
"Older people make a huge contribution to their communities through volunteering, whether that's helping out friends and neighbours or giving time regularly in more formal roles.
"But there's a real risk that people are locked out of these opportunities."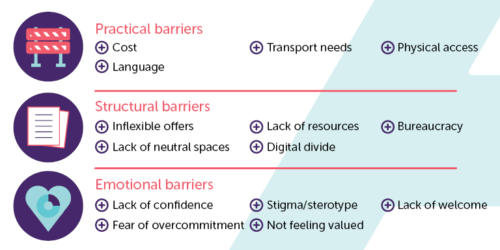 Economic value of older volunteering could fall
The guide is based on the Centre for Ageing Better's review into community contributions in later life, written in partnership with the Department for Digital, Culture, Media and Sport, which warned of a possible decrease in volunteering from older people.
In 2016 to 2017, people over 50 contributed around £43.4 billion to the UK economy through volunteering, according to an Age UK report.
The review said there were significant barriers to older volunteering, including caring responsibilities, health problems and changing life circumstances.
Those less financially secure, in poorer health or from a BAME background could also face structural barriers which would also make them less likely to formally volunteer.