RNIB has today launched a new logo and strapline as part of its strategic aim to do more to challenge people's perceptions of blindness and sight loss.
It will launch a poster and online video campaign using the strapline "see differently" over the coming weeks, and the new branding will be rolled out gradually as things need replacing.
The posters and video use humourous everyday situations to encourage the public to "see the person not the sight loss".
The new logo is designed to be clearer and the lettering is more spaced out than the previous one and has a more modern look and feel.
RNIB worked with creative agency The&Partnership to develop the new brand identity, which included support with research, co-creation workshops, the new logo and how the new identity should be expressed across all channels. The total cost of creating the new brand was £70,000 which included insight, design and production
Blind and partially sighted people have been involved throughout the development of the new brand, which works across visual, audio and tactile formats.
Eliot Lyne, interim chief executive of RNIB, said: "It was extremely important that the work to refresh the brand was inclusive. We involved RNIB's blind and partially sighted community in the creative process and appreciate all the feedback we received – both positive and negative – as it helped to shape this final campaign that we are excited to share.
Eleanor Southwood, chair of RNIB, added: "The world has changed beyond recognition since RNIB was born 150 years ago, but for blind and partially sighted people too much has stayed the same.
"We're taking a stand against exclusion, inequality and isolation to create a world without barriers where people with sight loss can lead full lives. Our new strapline says see differently - because blind and partially sighted people want to be seen for who they are."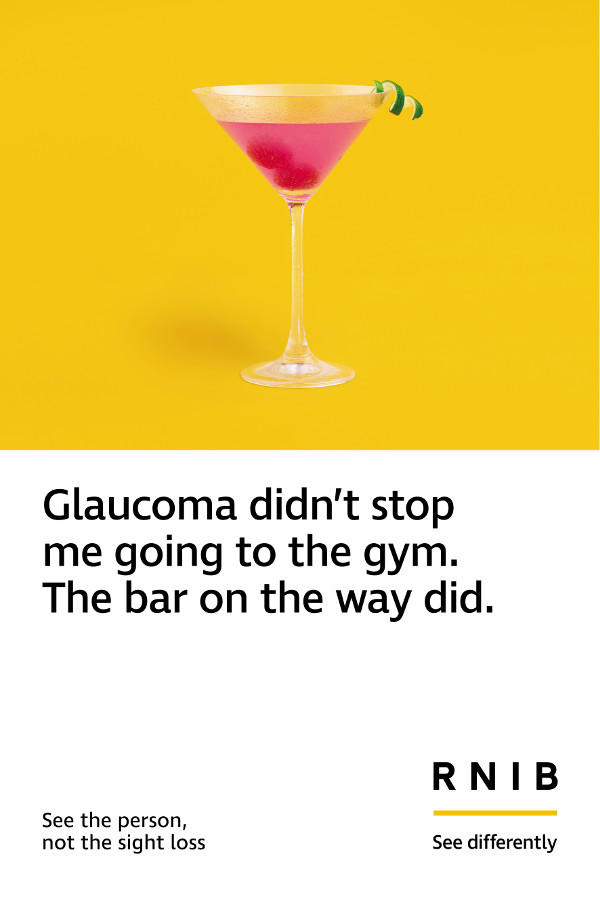 Refreshed strategy
There are four strands to the new strategy:
Equipping people to thrive
Buliding communities
Working more in collaboration with others
Making RNIB fit for the future
For more about RNIB's new strategy read our interview with Eliot Lyne.