Charity Finance Week is back and this year's overarching theme will be Accounts and Accountability.
Following a successful launch last year, we will be returning to celebrate excellence in charity finance practice through a dedicated week of events, content and thought leadership initiatives.
Starting with a reception at the Houses of Parliament and culminating at the Charity Finance Summit, we will be working with charities, academic institutions and key professional service providers to debate and tackle the biggest issues head on.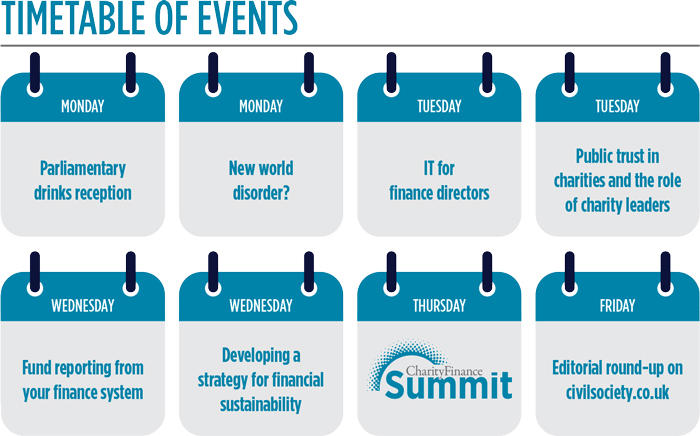 #CharityFinanceWeek

Charity Finance Week events


News and research from 2018