Happy Friday dear readers and, well, it's been a long old week. The international aid sector continues to get battered in the press and the government's choice of Charity Commission chair hasn't exactly gone down a treat.
With that in mind, this week's Society Diary is going to look on the lighter side of life. This week in charity sector satire: The Salvation Army picks up the scraps from KFC's recent "a-poultry-ocolypse' and some pictures of dogs because you deserve it.
Winner, winner, chicken dinner
In case you missed it this week, global purveyor of deep fried chicken bits KFC has rather dropped the ball. In an effort to apparently cut costs, KFC in the UK switched its chicken supplier and the change sparked what could best be described as the worst case of chicken related panic since avian flu. Yes, KFC stores across the UK actually ran out of chicken.
This incident has led to a week of fairly amusing coverage in the national press. Indeed, the BBC's coverage of the incident has rather gone viral and drawn comparisons online with the kind of think that might once have been the subject of a spoof on Brass Eye.
For its part, KFC has reacted by taking out a full page advert in today's Evening Standard. Under an empty bucket of chicken, KFC has played with its own initials in an amusing way. FCK indeed.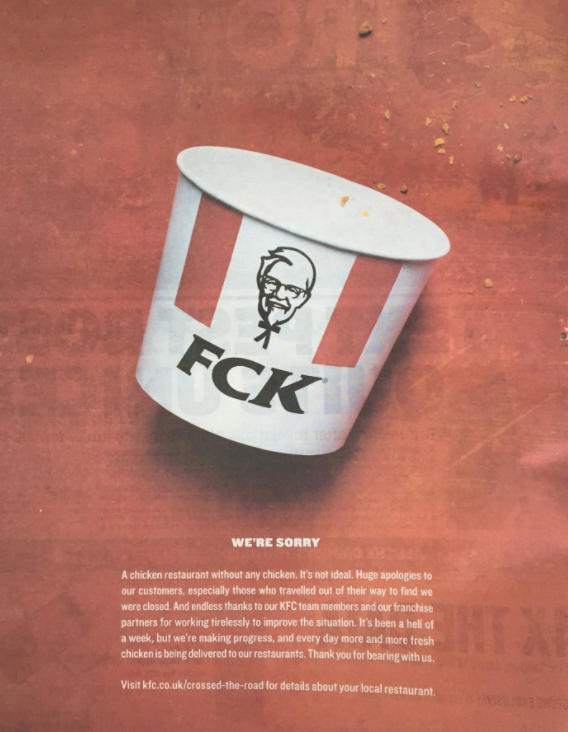 While it's been a bit doom and gloom for the Colonel and his pals in the UK this week, it's good to see that there's been something of a trickledown effect for charities. The Salvation Army in Barrow posted on its Facebook page this week saying that the chicken shortage had produced an "unexpected silver lining".
Yes, the people of Barrow it seems, shut out from their usual fried chicken refuge, have sought shelter and sustenance in the Salvos café.
"KFC Food Shortage brings unexpected surprise in extra customers!
"Every cloud may well have a silver lining as our Salvation Army foyer café has been really busy during the last few days following the uncertainty of food supply at KFC
"The extra custom is most welcome and until the KFC issue is resolved you are all most welcome to continue to use our facility (and maybe even come again as a change from your usual venue). Thanks to Glen our cook and volunteer team for coping so well and making our guests so welcome...Well done!"
It seems that God truly does work in mysterious ways.
Gratuitous cute animal pictures
If you didn't know, February 20 was #LoveYourPetDay and animal charities up and down the country were celebrating on social media in the best way possible: by posting pictures of adorable animals.
The PDSA, Battersea Dogs & Cats Home and Cats Protection all got in on the action: either tweeting themselves or, even better, retweeting pictures of their supports with their own pets. Diary thinks you'll agree dear reader that this is adorable.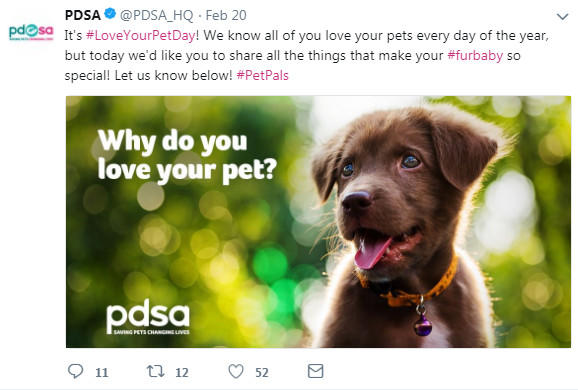 The RSPCA even ran a little survey to find out what the nation's favourite pet is. The result: all pets are good pets.
Also, in researching this article (researching in the loosest possible terms] this column came across something even more exciting than pictures of pets. From midday today, Guide Dogs are LIVESTREAMING PUPPIES ON THEIR FACEBOOK FEED.
STOP WHAT YOU'RE DOING AND GO TO THE GUIDE DOG'S FACEBOOK PAGE RIGHT NOW AND DEFINITELY EXPAND TO FULL SCREEN.
Public service announcement over. Enjoy your Friday.
More on