Happy Friday readers. It's been one of those rare weeks in May when we're all expected to put in a full week's work with no bank holiday in sight, or at least pretend to work.
Anyway in a week when negotiations between the Conservative Party and Labour broke down, the relationship between the Conservative leadership and its backbenchers hit a new low and an increasing number of column inches were given over to someone called Nigel Farage, again, we bring news of a new tower for charity research, hot tips on who the next boss of NCVO might be and a reminder that patrons aren't always all they are cracked up to be.
Bubb the Builder
Sir Stephen Bubb, once of Acevo and now of the Charity Futures, held an important launch event this week to announce plans to build an Oxford Centre for Bubb, sorry Charity.
One of Diary's colleagues had a lovely day wandering around sunny Oxford finding out all about the plans, and no-one here was at all jealous. Honest.
The new Oxford Institute of Charity is being set up in partnership with New College (which, for readers who did not go to Oxford, is actually quite old – circa 1660), and will excitingly be housed in a brand new tower surrounded by student accommodation. For charity researchers, it brings a whole new meaning to the phrase "sent to the tower".
"
"
"
"
"
"sent to the tower .
Diary imagines the fun researchers will have screaming from above at passing students on their way to lectures about governance, reform of the SORP and fundraising regulation.
Funding for the building has already been secured, so now all that Bubb the Builder and co need to do is secure the £30m endowment needed for the project to be sustainable and pay for things like staff and equipment.
Diary's had a look down the back of the sofa here at Civil Society Media HQ and has unfortunately come up just a bit short, which is a shame as we were hoping to provide the endowment on the condition that tower's name is changed to the Bubba Hubba and that the logo below is erected on a rotating statue on the roof.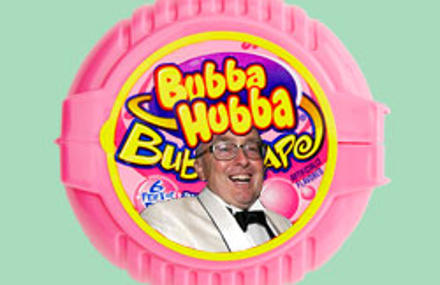 Parton behaving badly
Celebrity patrons can bring charities a lot of welcome publicity and increase donations, except of course when they do the exact opposite of what your charity is set up to achieve.
Diary can only imagine the conversations had at the Born Free Foundation, a charity that works to ensure animals are treated compassionately (not exactly controversial folks), this week after one of its patrons, Martin Clunes of Men Behaving Badly and Doc Martin fame, was captured inelegantly clambering onto an elephant.
Born Free has, understandably, removed Clunes as a patron, and kept its public statements commendably professional, while also making clear that riding elephants for tourism is very definitely a big no. So here is how we imagine the conversation behind closed doors might have gone:
Press officer: Apparently Martin Clunes was on TV last night riding a captive elephant.
Manager: How bad is it?
Press officer: He's literally yanking the poor animal's ears.
Manager: Has anyone noticed? Can we stop it?
Press officer: Only the Metro, Mirror, BBC, Sky News, Independent…
Manager: Ok I get the point. How much overtime can you do?
Shy and retiring leaders
Anyone who reads this column will know that Diary is a shy, retiring type.* So Diary was of course disappointed to miss out on Nick Waring's session on the "introverted leader" at CFG's annual conference yesterday.
Fortunately, Diary favourite and "Britain's funniest accountant" Neil Goulder was there to report on the action. Things started off low key enough:
Attending session on "The Introverted Leader" at @CFGtweets #CFGAC19 as I alternate between thriving on company and needing personal space. The first delegates in the room are sitting about as far away from each other as they can possibly get ...

— Neil Goulder (@NeilGoulder) May 16, 2019
But it soon became clear that there are plenty of introverts out there with leadership aspirations:
Update. Session is now so packed people are sitting next to each other. Accidental eye contact is almost inevitable. Will everyone go into meltdown? Can't wait to see how the tale unfolds ... @CFGtweets #CFGAC19 https://t.co/VE4AkJcK8O

— Neil Goulder (@NeilGoulder) May 16, 2019
And why not? While extroverts may more readily embrace the limelight, there are plenty of leadership experts who emphasise the strengths that introverts have.
Indeed, Barack Obama, Warren Buffett and Mark Zuckerberg are all much-admired introverted leaders. Ok let's airbrush that last one out and replace it with Bill Gates.
Coincidentally, NCVO has been interviewing for a new chief executive this week, so what introverts might be in the frame?
Sir Stephen Bubb
Gina Miller
Camila Batmanghelidjh
Well ok, Diary can't think of any right now, but we're sure they're out there, ready to slink into the frame unnoticed. Good luck to one and all!
*Actually Diary's personality seems to change depending on what's convenient for the story, but let's not overanalyse things
More on