As much of the London Underground network ground to a halt yesterday, Save the Children, Macmillan Cancer Support and Leonard Cheshire Disability hijacked the Twitter hashtag to put commuters' frustrations into perspective. Kirsty Weakley takes a look.

For London commuters looking to minimise their travel disruption, or simply vent their frustration at delays caused by the tube strike, the Twitter search #tubestrike became a popular source of information.

But alongside updates from Transport for London (Tfl) and commuters, tweets appeared from charities forcing commuters to remember that there are worse things than having to catch a crowded London bus.

They all took inspiration from TfL's colour-coded line status board, a familiar sight to most commuters, as a way to grab people's attention and raise awareness of the work the charity does.

A cynic would say that they are shamelessly jumping on a bandwagon, but by joining in the conversation these charities have been able to put their cause and message in front of people who would not normally see it – and that is the real power of social media; not just talking to people who already support you but reaching those that don't.
1. Save the Children UK - Syria crisis status
Save the Children UK mocked up a version of the line status board, but replaced the tube lines with essential supplies such as food, medicine and schools and marking them as having 'severe delays' or 'part suspended'. It also included four locations (Old City, New Town, Downtown and Uptown) that were marked in red as 'under siege'.

The message was that: "By Thursday, this week's #TubeStrike will be over. No-one knows when the disruption in #Syria will end."

With almost 1,000 retweets and more than 200 favourites the image has been elevated to viral status by commentators and attracted the attention of the national press.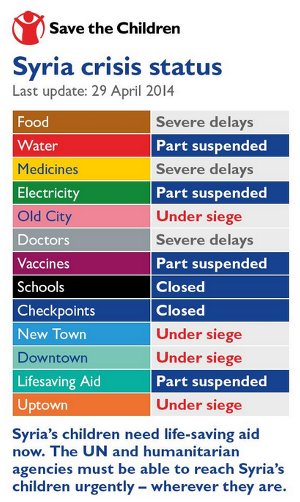 Interestingly Islamic Relief UK was quick to also share the image, garnering 45 retweets yesterday. Here at
Civil Society News
we're always pleased to see charities with similar objectives working together rather than replicating each other's work.
2. Macmillan Cancer Support - Lines open

Macmillan Cancer Support juxtaposed the closed London Underground lines with the message that its support line is open, using the caption: "CLOSED lines: Some tube lines in London. OPEN line: The Macmillan Support Line. #tubestrike."

It has been shared more than 180 times on Twitter, with lots of positive comments, for example: "#charitycomms tip – jump on whatever is trending for exposure @macmillancancer nails it with the #tubestrike."
3. Leonard Cheshire Disability – 'This is what it's like all year round for wheelchair users in London'
This morning Leonard Cheshire Disability shared its version of the line status board, highlighting how many stations on each line have wheelchair access, saying that: "For wheelchair users, every day is like a #tubestrike."

It is the only charity Civil Society News saw using its #tubestrike tweet to direct people to its website where it has more detail about accessibility and urging people to join its campaigning network.
So far it has been retweeted 60 times.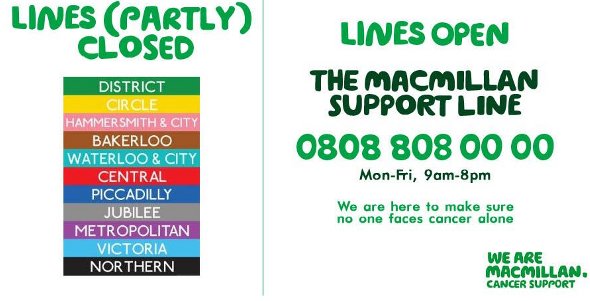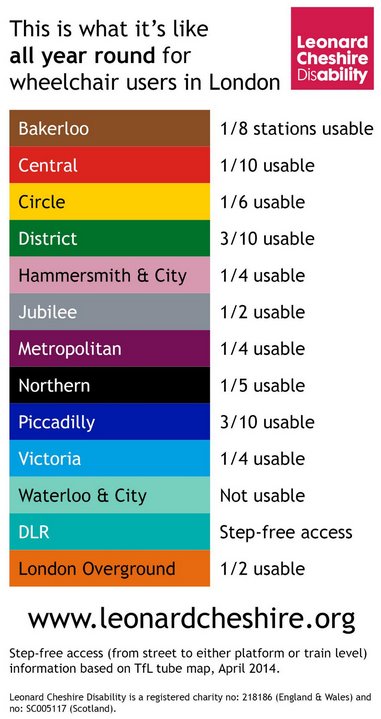 More on