Charity Finance
Published 10 times a year, Charity Finance is packed with practical articles and analysis of the latest financial trends, as well as in-depth briefings on technical and legal changes, and benchmarking surveys to help busy finance teams get value for money. With a 25-year history, Charity Finance is the leading finance publication for the sector. Scroll down to find sample copies and an in-depth summary of the content Charity Finance offers.
What's included
Charity Finance provides specialist information that complements and supports your position as a charity financial leader. Charity Finance is written by leading sector experts and each issue is packed with in-depth articles, technical briefings and guides on topics that will resonate throughout financial departments in the sector.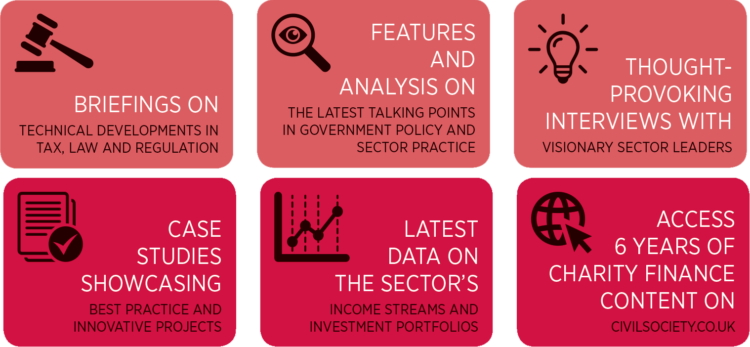 Subscribe today and join over 5000 Charity Finance readers!