Parkrun Global has changed a map on its website which showed parts of illegally occupied Ukraine as Russian territory.
The map, which advertises Parkrun events all over the world, treated Crimea in southern Ukraine as land annexed to Russia, even though the United Nations and human rights charities consider Russian troops there to be a foreign occupying power.
Civil Society News understands that the issue had been raised with the charity in previous months, but no action was taken until this week.
The charity said the map was intended only to show where its events were held, and that national borders were created through "third party software".
Changing the map
The international community has long denounced the presence of Russian forces in Crimea, after they invaded the Ukrainian peninsula in 2014.
In December 2020, the UN General Assembly described Russia as "the occupying power" in Crimea, and demanded that the Russian government "immediately, completely and unconditionally withdraw its military forces from Crimea and end its temporary occupation of the territory of Ukraine without delay".
Amnesty International's 2020 review of the situation in Ukraine said that "occupying Russian authorities continued to target human rights defenders" in the region. In line with international law, Crimea is included in its map of Ukraine.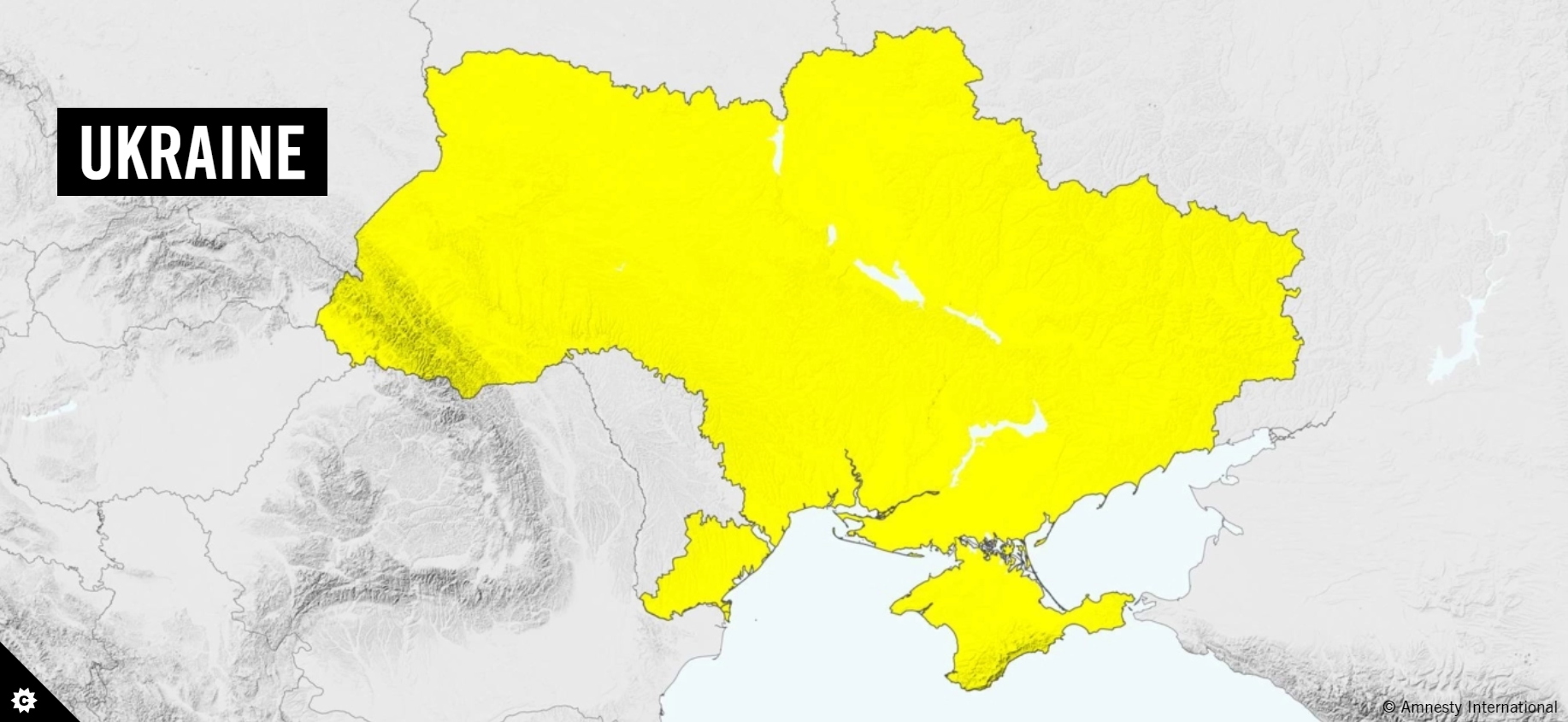 However, until this week Parkrun Global's website treated Crimea as Russian territory. The amended map has now had all shading of national boundaries removed.
A spokesperson for Parkrun Global said: "The Parkrun events map uses third party software (Mapbox) to plot events in countries around the world. We used shading on this map to recognise where we have events.
"Although it is Mapbox that determines the geographical boundaries of a country on its map, we've since removed the shading."
'Shocking'
British-Ukrainian Aid, a UK charity which helps people in Ukraine, welcomed the fact the map had been amended, saying that any organisation showing parts of the country as Russian territory was "supporting the illegal occupation".
Tetyana Vovnyanko, management director of the charity British-Ukrainian Aid, told Civil Society News: "Any organisations, including those operating in the UK, which show Crimea as part of Russia on their public websites and share this message in their communication, are supporting the illegal occupation of Crimea in breach of international law."
James Bolton-Jones, a spokesperson for the charity Spotlight on Corruption, said: "We're pleased that Parkrun have now addressed this issue and updated their map."
He added that it had been "shocking to see Parkrun treating Crimea as part of Russian territory, contrary to international law.
"The Russian government has committed numerous human rights abuses in relation to its illegal annexation of Crimea, including against Crimean Tatars."
---
Editor's note
References to funding have been removed, and the quote from Spotlight on Corruption has been expanded.