More charities are now using their own resources to subsidise public service contracts than at any point in the past five years, according to the Charity Finance Group's latest research into full cost recovery.
Charity Finance Group (CFG) reported that the sector's overall median deficit is now 0.5 per cent when delivering public service contracts, compared to breaking even in 2016.
This is despite core costs remaining similar to previous years, between 12 and 14 per cent of income generated through contracts.
But CFG found that the largest charities in its sample, with an income of £50m or more, are making less of a deficit that two years ago, 9 per cent instead of 11 per cent.
However, the sample for this band is only seven charities and the overall picture for the 72 organisations of all sizes that responded this year is the worst since CFG first collected data in 2013.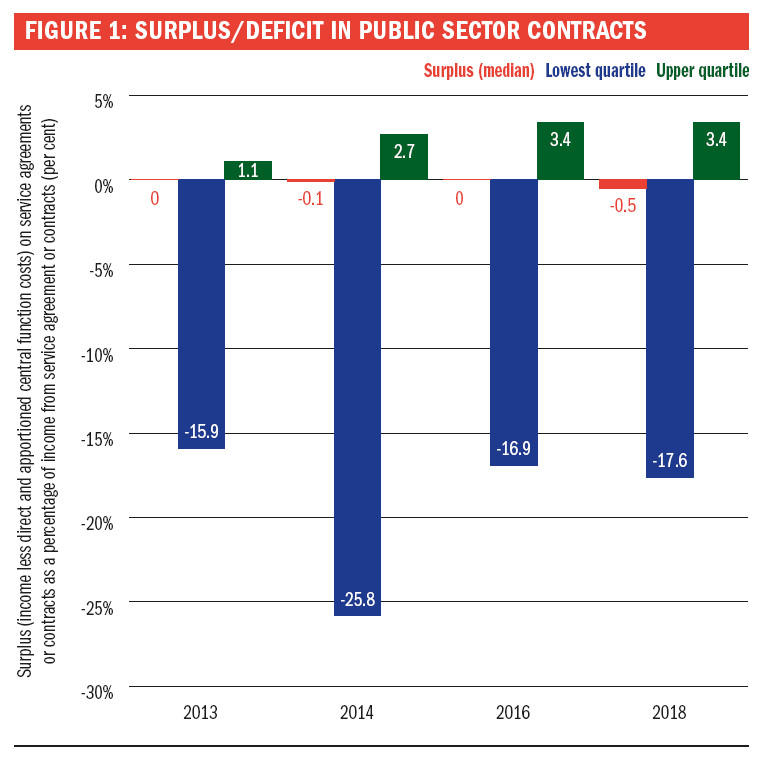 Writing for Charity Finance magazine, CFG director of policy and engagement Andrew O'Brien says: "Clearly there is an ongoing challenge within the sector of balancing the need to retain access to public service markets but making those contracts sustainable.
"Beneficiaries often depend on the local services that charities provide and it is a perfectly suitable position to decide that subsidising these contracts is an effective way of delivering charitable objectives.
"They can only be financially sustainable if charities are prepared to engage in fundraising or they are willing to draw down on reserves.
"As we enter the eighth year of public sector austerity, it is questionable how long the charity sector can continue to engage in this kind of behaviour, particularly as fundraising has become more challenging and returns have been squeezed."
Subscribers to Charity Finance can read the full article online here.