Start-up homelessness charity Flack has saved itself from closure by raising more than £45,000 within a month, after its trustees lost confidence in its ability to generate funds.

Just two years ago Flack, a Cambridge charity creating a monthly magazine entirely produced by homeless people, was no more than an idea. Launched on a £7,000 grant from the Kenneth Miller Trust, the social enterprise was on an "absolute shoestring budget", its creative director Kirsten Lavers told civilsociety.co.uk. After building its infrastructure, the charity launched its magazine in October last year, but by December it became clear that finances were too tight.

"At the beginning of December, the trustees were saying that this is not sustainable. To be honest, at that point we could say that we had enough money to print the January issue, but that there was not enough money to pay staff in February," said Lavery.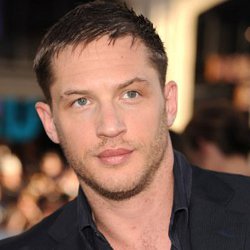 The magazine production was devouring the charity's resources, leaving no time to prepare or consider funding bids, she said. "The trustees didn't believe that we could continue so I said to them, 'you want us to close, give us a challenge', and they said '£45,000 by the fifth of January'.

"Immediately I contacted our patron Tom Hardy," Flack advised, saying that the rising film star had been introduced to the charity when playing the lead role in a BBC2 drama based on a true story about a homeless man.

The Inception and Bronson actor agreed to help the charity reach its £45,000 target and subsequently Lavers and Hardy drafted his appeal for JustGiving. His page alone raised almost £15,500 in fan's donations. Flack also launched a social media barrage utilising Facebook and Twitter, and prepared press releases to call for emergency funds. Members of the charity set personal challenges in return for donations through JustGiving, she advised.

On 9 January, admittedly four days over the deadline, the charity had accomplished and exceeded its target, raising £48,155. "What's even more extraordinary is that the donations keep coming in," said Lavers.
Further investment secured

As a result of the fundraising efforts, Flack secured a further £20,000 investment from the Kenneth Miller Trust. But Lavers said both she and the Trust are keen to expand Flack's funding portfolio.
"They were increasingly at the point of saying 'we don't want to be your crutch, we want to see that others share our passion for what you are doing'," she said. "We can't put all of our eggs in one basket." Plans are now underway for new funding, including a substantial bid for a Big Lottery grant, which will take around six months to complete.

"The £20,000 buys us seven to eight months, enough time to complete our Big Lottery application," she advised, but added that the charity is also looking at other large-scale funders, despite being wary of the time that funding applications take. It is for this reason that government funding may not be an appropriate funding method for Flack, Lavers advised, saying that during the charity's application to the European Social Fund, she found that the amount of paperwork involved was "absolutely extraordinary".

Lavers is also working on encouraging CSR investment from businesses. "We recently undertook a social return on investment analysis and it showed that for every £1 invested, there was £3 of public benefit generated, homeless people not having to seek employment, coming out of addiction and such like.

"We have a really strong case for investment from businesses and organisations looking to invest in social returns."

Off the back of the appeal Flack has received interest from a number of social entrepreneurs. One individual lodged an interest to volunteer, offering business advice to the charity, and ended up donating £5,000 to the appeal. He offered further pro-bono advice for business development and will work with the charity in the coming months. Another adviser who contacted Flack during its appeal has encouraged Lavers to look at creating a portfolio to encourage philanthropists.

While the charity will focus on increasing funding, Lavers said it hopes that within three years Flack will generate 60 to 70 per cent of its funds through its own trading.
More on