Often when we see charities and statues in the same sentence these days, it is because the behaviour or wealth of the man depicted (it's usually a man) is, rightly, being reconsidered. But last week shortlisted statues of one of the RSPB's founding women, Emily Williamson, were unveiled in Manchester.
Public voting is open until October and the winning design will then be erected in Manchester.
Last week's announcement was timed to coincide with the centenary of the Plumage Act, which banned the importing of bird feathers and was the RSPB's first major campaign victory. And for today's chief executive, Beccy Speight, this anniversary is a valuable opportunity to reflect on the charity's campaigning roots, just as it enters a new 10-year strategy.
'Utterly determined' women
Williamson was one of three women who had started the RSPB in the late 19th century, and the campaign to ban the plumage trade, which they dubbed "murderous millinery", took three decades before it bore fruition.
For Speight, who joined the RSPB in late 2019 from the Woodland Trust, there is still plenty that today's charity leaders can learn from the dedication and campaign tactics that were employed back then.
Williamson and her co-founders, Etta Lemon and Eliza Phillips, were "utterly determined", Speight says, when the odds were stacked against them.
At the time feathers were fashionable across society. Wealthy women would import exotic bird feathers for increasingly elaborate accessories, while poorer women would imitate the looks by dying starling feathers.
"So, it was affecting birds here, it was affecting birds around the world," Speight explains, saying that around 60 species were at risk of extinction.
The trade was also "incredibly big business, making a lot of money for a lot of people".
"When they started their campaign, women didn't even have the vote," she says, "but they were utterly determined that they could somehow bring legislation to pass that would put an end to this barbaric trade."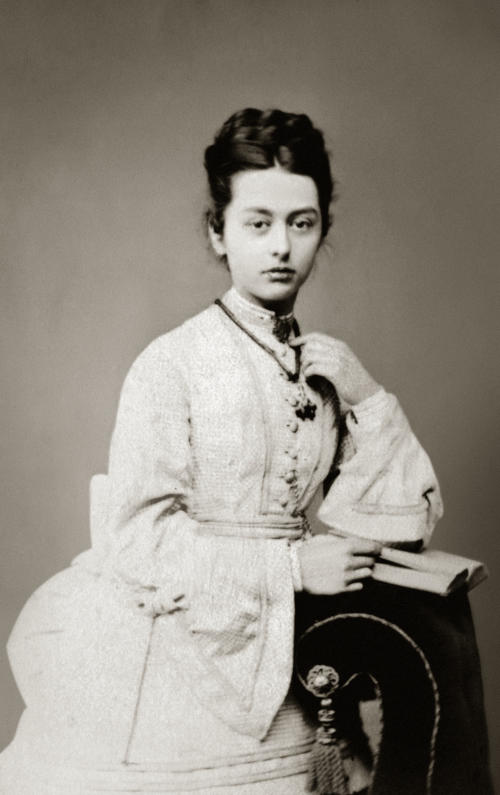 Mix of tactics
Even though the RSPB has now grown into a bigger charity with a broader remit, understanding where it came from can help to foster that "spirit of determination", says Speight.
The original campaign began at a grassroots level, but its success came from using a mixture of campaigning tactics to build both support among the public and cut through with politicians.
"They [women] paid a subscription and signed a pledge, which was 'wear no feathers'," Speight says. They would "go to church and notice who was wearing big feathery hats and then write to them", as well as talk to shopkeepers.
As things developed, they "learnt about good campaign tactics", partly by watching what the suffragettes were doing, even though none of the RSPB's founders were suffragettes or suffragists.
For example, they hired men to "wear these sandwich boards that told the horrific story of what was happening to egret chicks".
New 10-year strategy to expand
What started out as a focused campaign to stop birds being killed for fashion has now "evolved", Speight says. Today the RSPB manages 220 nature reserves and has over one million members.
Speight hopes this evolution will continue, and with a new 10-year strategy, the charity has set its sights on expansion.
"We understand much more now about what's driving declines in birds and other wildlife today," she says. "It's much more complicated. It's things like climate change, agricultural policy and practice, pesticides and pollution, and human development."
As a result, the RSPB's strategy is underpinned by "two big drivers".
The first is the need to get to net zero, "because climate change is such a driver of wildlife decline". The second is to halt species decline and move to a "nature positive world" where species are on a "restorative trajectory".
In order to do this, Speight believes the RSPB needs to "work at bigger scale and in bigger collaborations".
This is because of how big the challenge is. "Only scale and being joined up is going to be able to fix the problem," she says.
'Sector is white and middle class'
Accordingly, the RSPB is looking to grow its income and unlock additional finance from the private and public sector.
The charity aims to increase its active supporter base from 1.8 million people to 5 million by the end of the decade, with a membership of at least 1.5 million people.
However, it is not just about money and supporter numbers. Speight acknowledges that the "nature sector is incredibly white, middle class, middle age", and that this is a barrier to achieving its aims.
"We want to enable more people and more diverse people to feel that they want to stand up and take action to protect and restore nature," she says.
"It's a scale thing, and if we're going to be able to deliver our cause of that world that's richer in nature, then we need everybody on board."
One measure of success will be ensuring that the RSPB's own workforce more closely matches population demographics.
Meanwhile, when it comes to campaigning activity, the RSPB is looking to be "bolder", Speight says.
This means "not just responding to things done by governments and saying whether it's good or bad, but being much more propositional about what we need to be doing".
'Holding ourselves to account'
Speight describes the new strategy as "quite stretching" with some really specific aims.
The charity has set itself 10 key outcomes against which to hold itself to account.
This includes things like acquiring 250km2 of new land and reducing the risk of extinction for at least 25 species. The RSPB also plans to continue leading by example and has set itself the target of making sure its land management activities lead to a net annual reduction in emissions equivalent to 90,000 tonnes of carbon dioxide by 2030.
Reconnecting with nature
Like many other charities, the pandemic forced the RSPB to postpone programmes and re-evaluate what it could do.
One of the first things was to hit pause on an international project in a remote location. On Gough Island in the South Atlantic Ocean, the RPSB had been about to start a programme getting rid of invasive mice who are threatening the Tristen Albatross.
However, the RSPB decided to evacuate its staff because it didn't want to "run the risk of Covid hitting when they were so isolated".
Closer to home, Speight says one effect of the lockdowns was that people were more engaged with their local environment, and this is something the RSPB wants to capitalise on.
"People woke up to nature during lockdown, I think. They really appreciated the nature on their doorstep and became much more interested in it," Speight says.
This year one million people took part in the RSPB's Big Garden Bird Watch, a citizen science project asking people to record the birds in their back garden during January. This was double the normal number of participants.
"We've got to try and build on that reawakening of interest and take people through that doorway from really enjoying birds in their immediate environment and loving robins [to] understanding how that links through to what's going on in terms of nature decline in the UK and globally", she says.
Then the charity will explain "what they can do to use their voice, or their time, or their money, if they've got it, to help stand up for nature".
'We should be proud of our sector'
Another defining feature of the pandemic has been increased awareness of the opportunities for collaboration. Speight says charities have more in common with each other than they sometimes think.
"I'm really pleased that lots of social charities are really thinking seriously about climate change and their environmental footprint, and so on and so forth. And I'm really pleased that a lot of the environmental sector Is thinking about things like social justice."
Returning to the RSPB's founders, Speight points out that they were not just concerned with birds but were also involved in social issues.
Overall, she concludes: "We should be really proud of our charitable sector in this country. You would expect me to say that, but certainly if you talk to people who are living elsewhere around the world, they are always bowled over by the level of volunteering there is in this country and the level of engagement with charities."