After months of being labelled a flop, the Big Society sprang to life at the weekend after The Times reported research suggesting that acts of charity can enhance one's sex life.
Minister for civil society Nick Hurd tweeted the news, calling it a welcome boost to the Conservatives' flagship civil society policy. His tweet attracted 20 retweets, and comments ranging from intrigue to gratitude.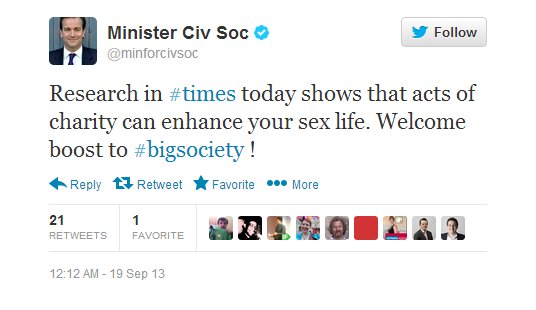 Some were sceptical about how The Times could have worked this out. But Hurd, with five kids of his own including one born since he ascended to his ministerial rank, may have the inside track on such affairs.